With more than 60 years of history, Grupo 3corações has accumulated a number of awards and partnerships with several associations in Brazil.

Know our legacy of entrepreneurship and success.
The Grupo 3corações accumulates rewards and recognitions in
the Agribusiness segment. More than trophies, they reflect our
Commitment to the best coffee.
Worldstar Global Packaging Awards
Packaging Components and Materials Category - Cappuccino Packaging 3Corações - World Packaging Organization (WPO)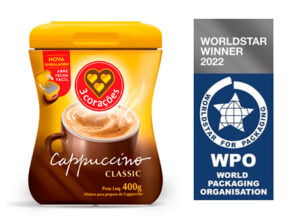 2022 - Worldstar Global Packaging Awards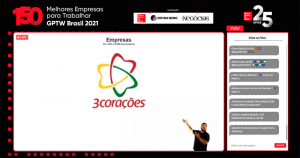 2021 - Best Place to Work in Brazil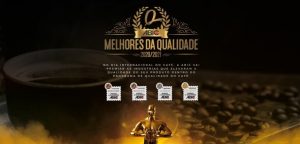 2021 - Quality Tops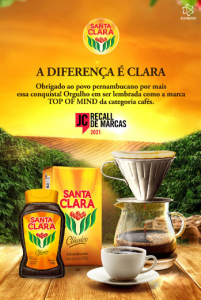 2021 - Top of Mind Pernambuco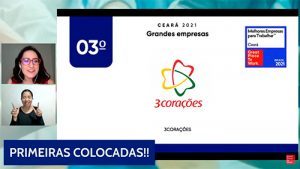 2021 - Best Place to Work in Ceará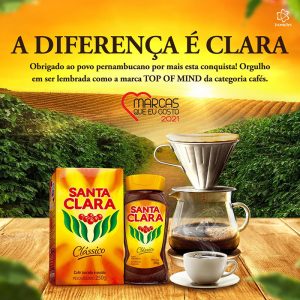 2021 - Brands I like PE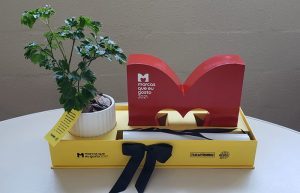 2021 - Brands I like PE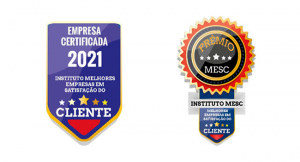 2021 - Best Companies in Customer Satisfaction 2021 Award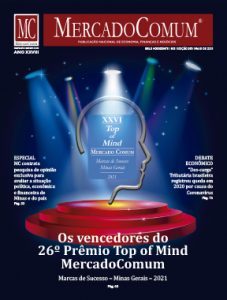 2021 - Top of Mind Minas Gerais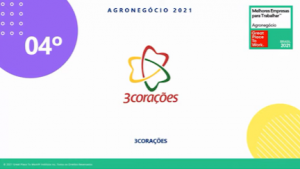 2021 - Best Place to Work in Agribusiness
2021 - Sales Leadership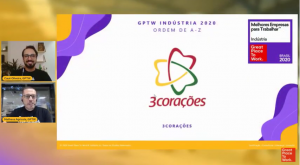 2021 - Best Place to Work - Plant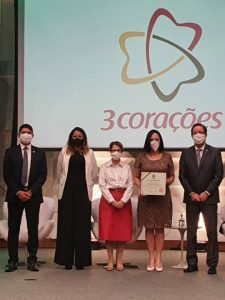 2021 - Seal: Compliance+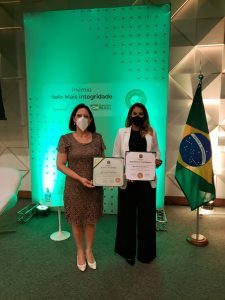 2021 - Seal: Compliance+
Best Place to Work in Brazil
GPTW Brazil 2021 - 11th consecutive year
Quality Tops
Category: Big Size - Associação Brasileira de Qualidade do Café - ABIC (São Paulo | SP)
Top of Mind Pernambuco
Café Santa Clara is Pernambucans' favorite coffee brand - Jornal do Commercio Hufo (PE)
Best Place to Work in Ceará
GPTW - Ceará (Fortaleza | CE)
Brands I like PE
Coffee Category: Café Santa Clara - Folha de Pernambuco - Institute for Scientific Research of Pernambuco - IPESPE (Recife | PE)
Best Companies in Customer Satisfaction 2021 Award
MESC Institute
Top of Mind Minas Gerais
Minas Gerais consumers' top-of-mind brands - Mercado Comum Magazine (Belo Horizonte | MG)
Best Place to Work in Agribusiness
GPTW Brasil - Globo Rural Magazine - Associação Brasileira do Agronegócio (ABAG) (São Paulo | SP)
Sales Leadership
ABRAS Brasil (São Paulo | SP)
Top 100 Companies in Brazilian Agribusiness
Forbes Magazine
Best Place to Work - Plant
GPTW Brasil
Good Compliance Practices Award
Donations in times of pandemic, according to the CGU good practices (Brasília | DF)
Seal: Compliance+
Ministério da Agricultura, Pecuária e Abastecimento (Brasília | DF)
Aldir Alves Teixeira Award
19th Coffee Quality State Contest in São Paulo - Categories: Diamond and Micro-plots, Federação da Agricultura do Estado de São Paulo | SP
Furukawa Electric Awards - 2020 - Monte Sião
Furukawa Electric Latam Award (Eusébio | CE)
Reclame Aqui 2020 Award
Best Company for Consumers - Category: Foods, Grocery Store - Grupo Época's Reclame Aqui (São Paulo | SP)
Best Place to Work in Ceará
GPTW - Ceará (Fortaleza | CE)
2020 Agribusiness Tops
Globo Rural Magazine (São Paulo | SP)
16th ABIC National Contest
Best extra-strong coffee and best traditional coffee awards - Associação Brasileira de Qualidade do Café - ABIC (São Paulo | SP)
Quality Tops
Category: Big Size - Associação Brasileira de Qualidade do Café - ABIC (São Paulo | SP)
Innovation Whow Award - Projeto Florada
Standard Group - Centro Padrão de Inteligência - CPI (São Paulo | SP)
Marcas que eu gosto - PE
Category: Coffee Café Santa Clara - Folha de Pernambuco - Instituto de Pesquisas Científicas de Pernambuco - IPESPE (Recife | PE)
Top of Mind Ceará
Ceará consumers' top-of-mind brands - O Povo Newspaper - Instituto Data Folha (Fortaleza | CE)
Top of Mind - Northern Region
Coffee Machine: TRES | Powder Coffee: 3corações | Northern Region Spotlight: Café Santa Clara - Folha de São Paulo - Instituto Data Folha (São Paulo | SP)
S.A. Varejo Magazine's Advantage Award
Collaborative Management - S.A. Varejo Magazine
Best Place to Work in Brazil
GPTW Brazil 2020 - 10th consecutive year
Brand Recall 2020 Award
Category: Coffee - A Gazeta Newspaper (Vitória | ES)
Best Place to Work in Minas Gerais
GPTW (Belo Horizonte | MG)
Best Place to Work in Agribusiness
GPTW Brazil - Globo Rural Magazine - Associação Brasileira do Agronegócio (ABAG) (São Paulo | SP)
The Launch of the Year and Sales Leadership Award
ABRAS - Associação Brasileira de Supermercados (São Paulo | SP)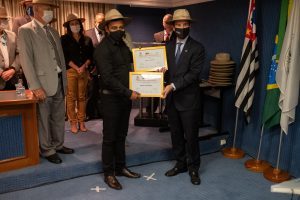 2020 - Aldir Alves Teixeira Award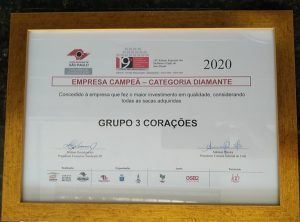 2020 - Aldir Alves Teixeira Award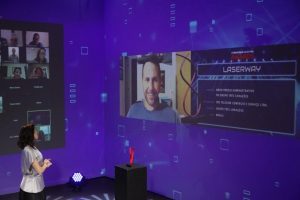 2020 - Furukawa Electric Awards - 2020 - Monte Sião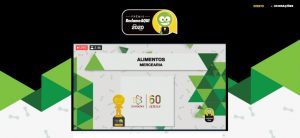 2020 - Reclame Aqui 2020 Award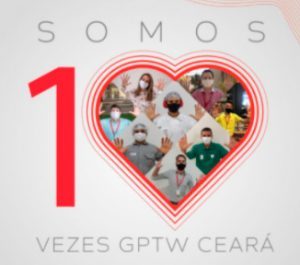 2020 - Best Place to Work in Ceará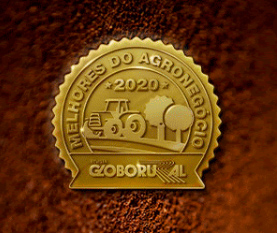 2020 - 2020 Agribusiness Tops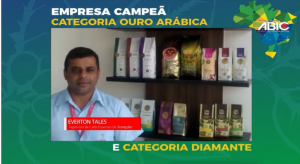 2020 - 16th ABIC National Contest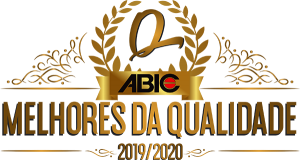 2020 - Quality Tops

2020 - Innovation Whow Award - Projeto Florada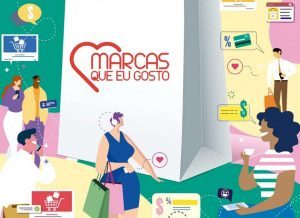 2020 - Marcas que eu gosto - PE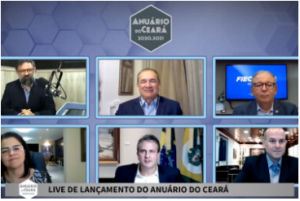 2020 - Top of Mind Ceará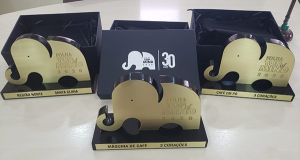 2020 - Top of Mind - Northern Region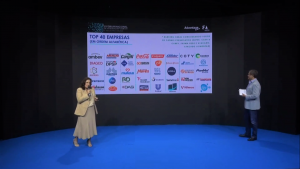 2020 - S.A. Varejo Magazine's Advantage Award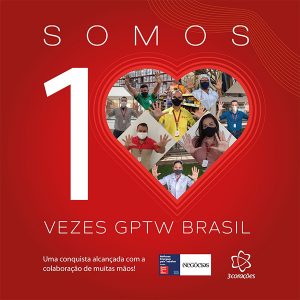 2020 - Best Place to Work in Brazil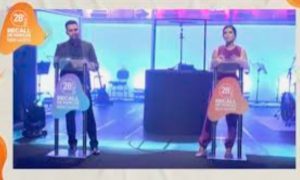 2020 - Brand Recall 2020 Award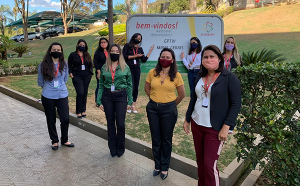 2020 - Best Place to Work in Minas Gerais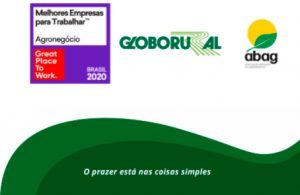 2020 - Best Place to Work in Agribusiness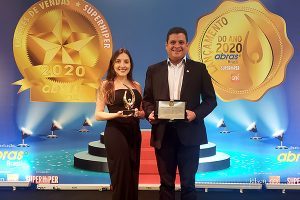 2020 - The Launch of the Year and Sales Leadership Award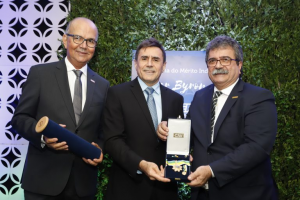 2019 - Order of Merit Medal - Manufacturing Plant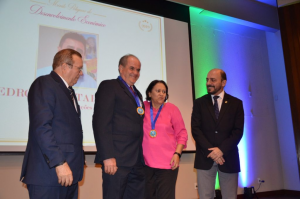 2019 - Potiguar Merit Medal for Economic Development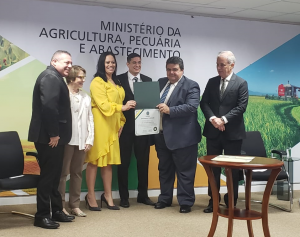 2019 - Selo Mais Compliance+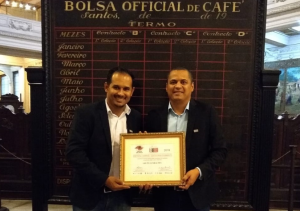 2019 - Coffee Quality State Contest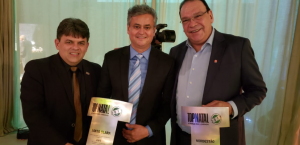 2019 - Top Natal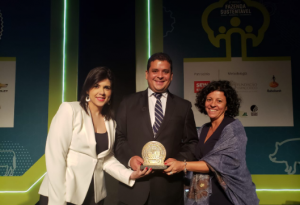 2019 - Melhores do Agronegócio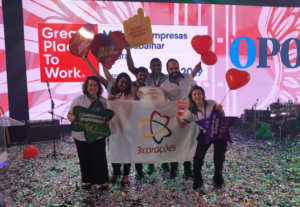 2019 - Best Place to Work in Ceará
2019 - Época Business Award – ReclameAQUI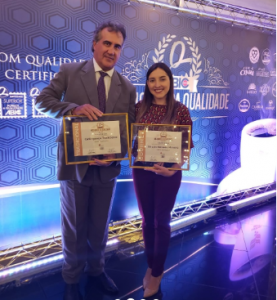 2019 - Quality Tops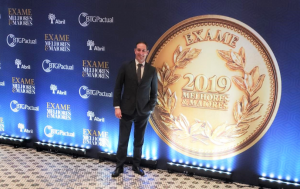 2019 - Better and Bigger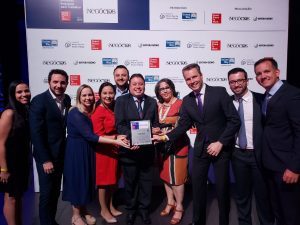 2019 - Best Companies to Work For in Brazil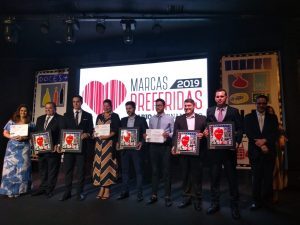 2019 - Favorite Brands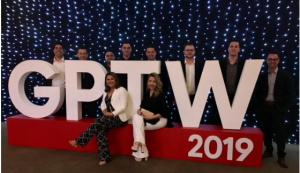 2019 - Best Companies to Work For in Minas Gerais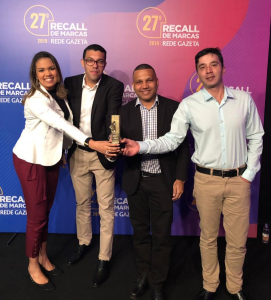 2019 - Recall of Brands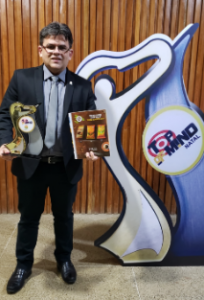 2019 - Top of Mind Natal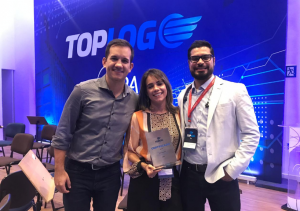 2019 - TOP LOG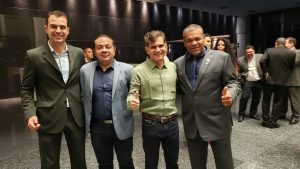 2019 - Our People Trophy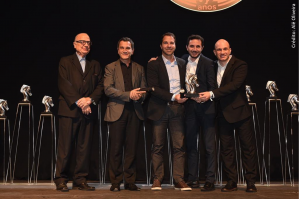 2019 - Marketing Best Award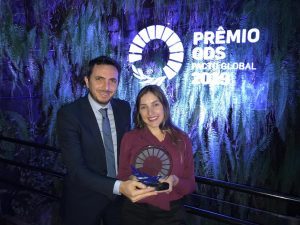 2019 - ODS Global Compact Award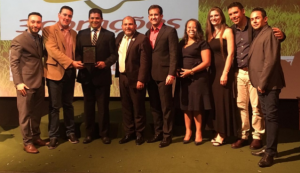 2019 - Companies to Work Agribusiness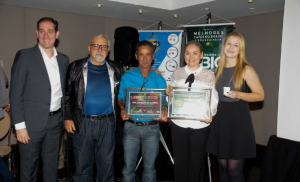 2019 - ABIC National Coffee Quality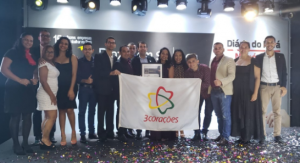 2019 - Nice to Work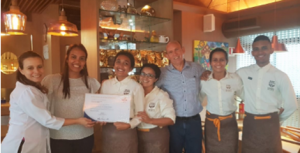 2019 - Safe Food Program (PAS)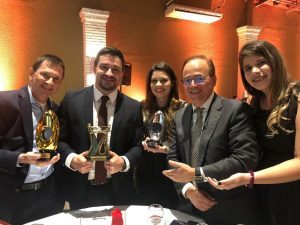 2019 - Embanews Brazilian Packaging Award
Order of Merit Medal - Manufacturing Plant
Confederação Nacional das Indústrias - CNI (Natal | RN)
Potiguar Merit Medal for Economic Development
Secretaria de Estado de Desenvolvimento Econômico - SEDEC (Natal | RN)
Selo Mais Compliance+
Ministério da Agricultura, Pecuária e Abastecimento (Brasília | DF)
Coffee Quality State Contest
Câmara Setorial de Café de São Paulo (São Paulo | SP)
Top Natal
Tribuna do Norte (Natal | RN)
Melhores do Agronegócio
Globo Rural Magazine (São Paulo | SP)
Best Place to Work in Ceará
GPTW (Fortaleza | CE)
Época Business Award – ReclameAQUI
Best Company for Consumers, Category: Foods - Grocery Store
Quality Tops
ABIC (São Paulo | SP)
Better and Bigger
Revista Exame (São Paulo | SP)
Best Companies to Work For in Brazil
GPTW (Sao Paulo | SP)
Favorite Brands
Diário de Pernambuco (Recife | PE)
Best Companies to Work For in Minas Gerais
GPTW (Belo Horizonte | MG)
Recall of Brands
Rede Gazeta (Vitória | ES)
Top of Mind Natal
Smart Consulting Institute | Northeast Focus Magazine (Natal | RN)
TOP LOG
Grupo Pão de Açúcar (São Paulo | SP)
Our People Trophy
1st place in the category Coffee and Teas of the largest award in the Minas Gerais supermarket sector, promoted by the Minas Gerais Association of Supermarkets
Marketing Best Award
3 Hearts is recognized by Case Rituals Special Coffee
ODS Global Compact Award
Florada Project | Large Companies | People axis Best
Companies to Work Agribusiness
GPTW (Ribeirão Preto | SP)
ABIC National Coffee Quality
Contest Brazilian Coffee Industry Association (ABIC)
Nice to Work
Diário do Pará and Consulting Manager (Belém | PA)
Safe Food Program (PAS)
Fecomercio System (Fortaleza | CE)
Embanews Brazilian Packaging Award
Roberto Hiraishi Trophy 2019. Winner in the categories:
• Marketing and Special Packaging with Line 3 Ritual Hearts Special Coffee.
• Premium with 3 Hearts Canned Coffee - partnership with Confeitaria Colombo
Safe Food Program
Fecomércio RN System (Natal | RN)
Business Merit Milton Marques de Medeiros - João Alves de Lima
Quattro Communication (Mossoró | RN)
Top Mossoró
Quattro Communication (Mossoró | RN)
Industrial Merit Walter Byron Dore - Pedro Lima
Rio Grande do Norte State Federation of Industries (Natal | RN)
Best of Eusébio
TV Eusébio (Eusebio | CE)
Brazil Leaders
LIDE (Sao Paulo | SP)
Joazeiro Empresarial
Chamber of Shopkeepers (Juazeiro do Norte | CE)
Coffee Quality of São Paulo State
Secretary of Agriculture and Supplies SP | Coffee Museum | Sindicafé SP (Santos | SP)
Best Companies to Work For in Ceará
GPTW O Povo (Fortaleza | CE)
TOP Natal
Northern Tribune | Consult Institute (Natal | RN)
ABRE of Brazilian Packaging
ABRE (Sao Paulo | SP)
Best Companies for the Consumer
Época Magazine ReclameAQUI (São Paulo | SP)
Best of Agribusiness
Globo Rural Magazine (São Paulo | SP)
Best of Quality ABIC
Brazilian Coffee Industry Association (Brasília | DF)
LIDE Agribusiness
LIDE (Sao Paulo | SP)
Best Companies to Work For in Brazil
GPTW Época Negócios (São Paulo | SP)
Banco do Nordeste Regional Development Commendation - Pedro Lima
Northeast Bank of Brazil (Fortaleza | CE)
Best Companies to Work For in Minas Gerais
GPTW (Belo Horizonte | MG)
JC Recall of Trademarks in Recife
Jornal do Comércio and Harrop Institute (Recife | PE)
Embanews Design and Innovation
Embanews Magazine (São Paulo | SP)
Top of Mind
Common Market (Belo Horizonte | MG)
Unforgettable Brands
Jornal O DIA e Instituto Amostragem (Teresina | PI)
Brands I Like
Folha de Pernambuco and Ipespe (Recife | PE)
Sales Leaders
ABRAS Brazil (Sao Paulo | SP)

The Pleasure of Work Award
Diário of Pará (Belém | PA)
Líderes de Vendas
ABRAS Brazil (São Paulo | SP)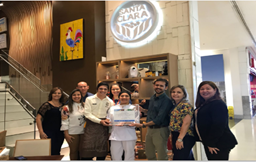 2018 - Safe Food Program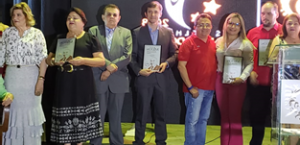 2018 - Business Merit Milton Marques de Medeiros - João Alves de Lima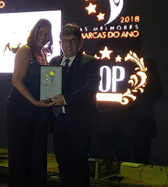 2018 - Top Mossoró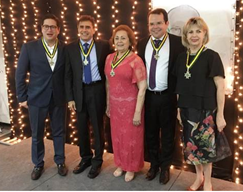 2018 - Industrial Merit Walter Byron Dore - Pedro Lima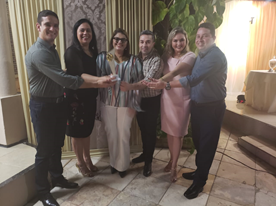 2018 - Best of Eusébio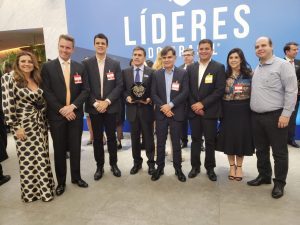 2018 - Brazil Leaders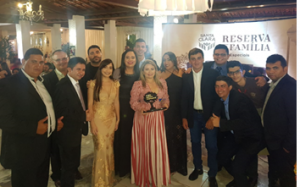 2018 - Joazeiro Empresarial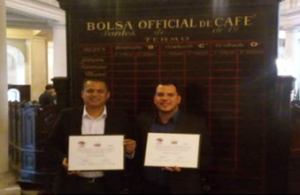 2018 - Coffee Quality of São Paulo State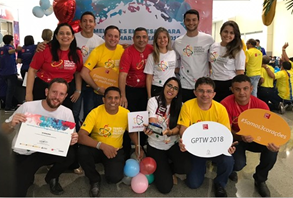 2018 - Best Companies to Work For in Ceará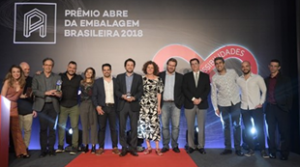 2018 - ABRE of Brazilian Packaging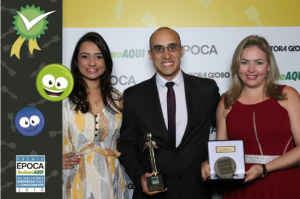 2018 - Best Companies for the Consumer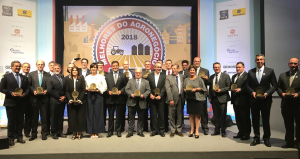 2018 - Best of Agribusiness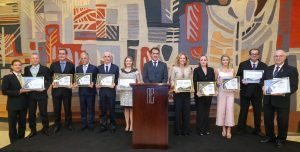 2018 - Best of Quality ABIC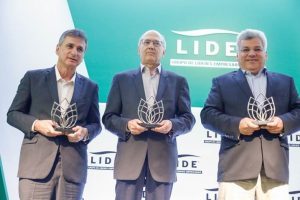 2018 - LIDE Agribusiness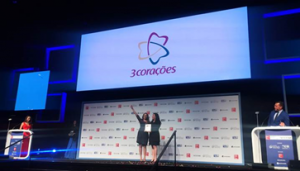 2018 - Best Companies to Work For in Brazil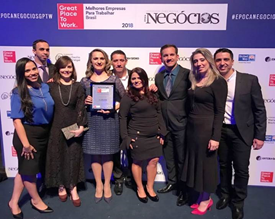 2018 - Best Companies to Work For in Brazil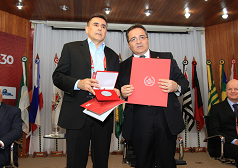 2018 - Banco do Nordeste Regional Development Commendation - Pedro Lima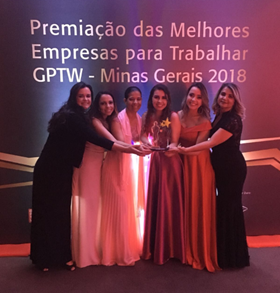 2018 - Best Companies to Work For in Minas Gerais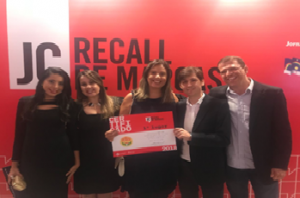 2018 - JC Recall of Trademarks in Recife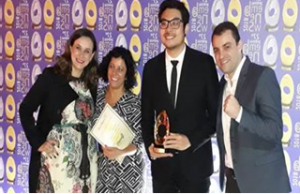 2018 - Embanews Design and Innovation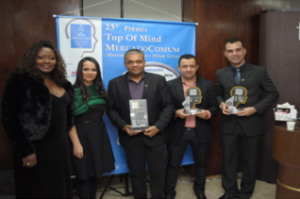 2018 - Top of Mind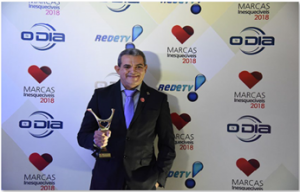 2018 - Unforgettable Brands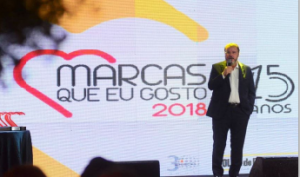 2018 - Brands I Like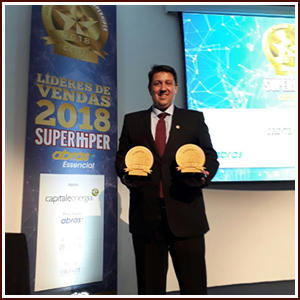 2018 - Sales Leaders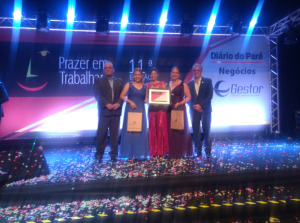 2018 - The Pleasure of Work Award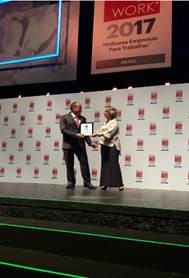 2017 - Brazilian Best Companies to Work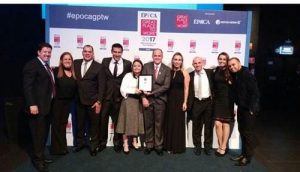 2017 - Brazilian Best Companies to Work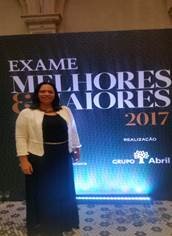 2017 - Biggest and Best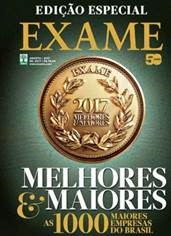 2017 - Biggest and Best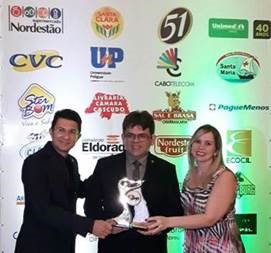 2017 - Top of Mind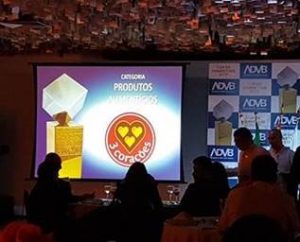 2017 - Top de Marketing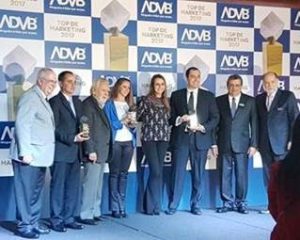 2017 - Top de Marketing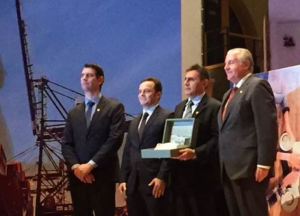 2017 - Coffee Entrepreneurs Award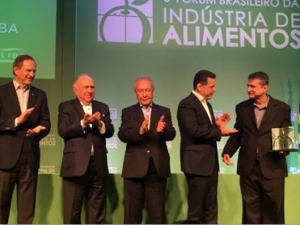 2017 - Efficiency in Marketing and Communication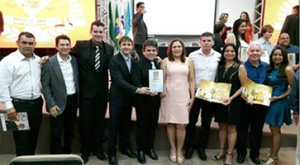 2017 - Top of Mind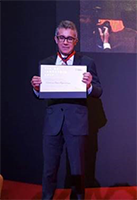 2017 - Industrial Merit Medal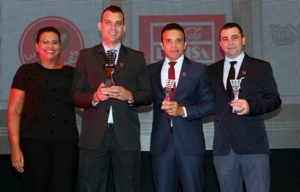 2017 - Gente Nossa Trophy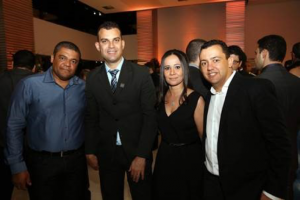 2017 - Gente Nossa Trophy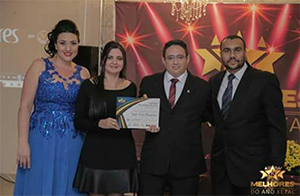 2017 - Best of the Year Award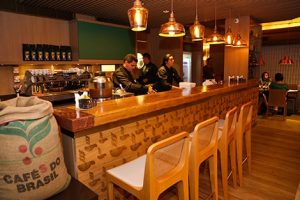 2017 - Best Coffee House in the City Award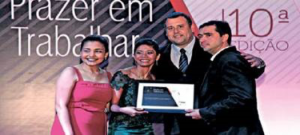 2017 - The Pleasure of Work Award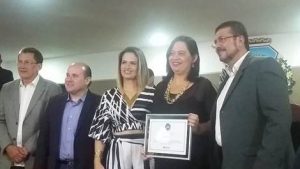 2017 - Friend Seal of the Elderly
Delmiro Gouveia Award
Demócrito Rocha Foundation and Communication Group The People (Fortaleza | CE)
Quality Seal in Service - Cafeteria Santa Clara
SEBRAE (Fortaleza | CE)
Best 2017
Tv Eusébio (Eusébio | CE)
Brands that I like
Newspaper of Commercio de Comunicação | Harrop Institute (Recife | PE)
Ziper Trophy
Magazine Zíper (Santa Cruz Capibaribe | PE)
Best of Rural Money
Journal of Rural Development (São Paulo | CE)
Top Nikkey Award
CRCOM (Londrina | PR)
Destaque Paraná
APN Communication (Londrina | PR)
Padrão Ceará Company
Brazilian Institute of Finance Professionals (Fortaleza | CE)
The Best Companies to Work for in Ceará
GPTW Institute | The People (Fortaleza | CE)
The Best Companies for the Consumer
Época Magazine | ReclameAQUI (São Paulo | SP)
Destaque Paraná
APN Communication | Newspaper of the Municipalities (Londrina | PR)
Big Brands
Northeast Diary | Vox populi institute (Fortaleza | CE)
Best Agribusiness
Globo Rural Magazine | Serasa Experian (São Paulo | SP)
Trusted brands
Seleções Magazine (São Paulo | SP)
Brazilian Best Companies to Work
Época Magazine | GPTW Institute (São Paulo | SP)
Biggest and Best
Exame magazine (São Paulo | SP)
Top of Mind
Associação dos Dirigentes de Vendas (Natal | RN)
Top de Marketing
Associação dos Dirigentes de Vendas e Marketing do Brasil - ADVM (São Paulo | SP)
Coffee Entrepreneurs Award
CECAFÉ (São Paulo | SP)
Efficiency in Marketing and Communication
LIDE (Goiânia | GO)
Top of Mind
Quattro Comunicação (Mossoró | RN)
Industrial Merit Medal
Federation of Industries of Minas Gerais - FIEMG (Belo Horizonte | MG)
Gente Nossa Trophy
AMIS | Nielsen (Belo Horizonte | MG)
Best of the Year Award
Ketal (Santa Luzia | MG)
Best Coffee House in the City Award
Trip Advisor (Fortaleza | CE)
The Pleasure of Work Award
Diário do Pará | Gestor Consultoria (Belém | PA)
Friend Seal of the Elderly
City Hall of Fortaleza (CE)
Best of Dinheiro Rural
Sector award and featured company in the general category
"Industrial do Café" Medal of Merit
Outstanding Businessman (Pedro Lima)
Delmiro Gouveia award
o Povo de Comunicação Group
Top Natal
Tribuna do Norte newspaper | Consult Institute
Great Place to Work in Ceará GPTW
GPTW Institute
Best Companies to Work for Brazil 2016
Época magazine | GPTW Brazil
Most admired HRs in Brazil
Management & HR
Gente Nossa Suppliers
AMIS | Nielsen (MG)
Top of Mind
Foco Nordeste magazine| Smart Pesquisa
Brands That I Like
Folha de Pernambuco newspaper | Ipespe
Best Companies
Sefaz-PI | APAD
9th Multimedia Award
Multimedia Program of TV Verde Vale
Work Pleasure
Diário do Pará newspaper
Citizen Company
Military Police of the State of Sergipe
Great Brands
Diário do Nordeste newspaper (CE)

Leader in Sales
NIELSEN (SP)
Top of Mind
MercadoComum | Olhar Institute (MG)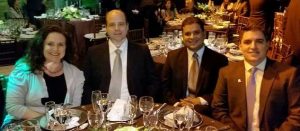 2016 - Best of Dinheiro Rural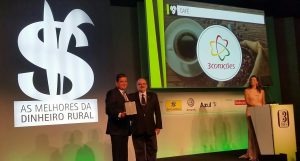 2016 - Best of Dinheiro Rural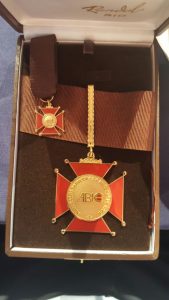 2016 - "Industrial do Café" Medal of Merit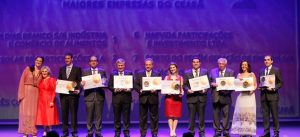 2016 - Delmiro Gouveia award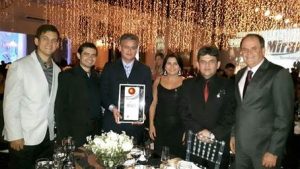 2016 - Top Natal
2016 - Top Natal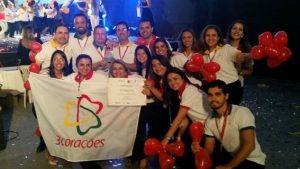 2016 - Great Place to Work in Ceará GPTW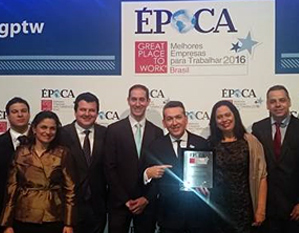 2016 - Best Companies to Work for Brazil 2016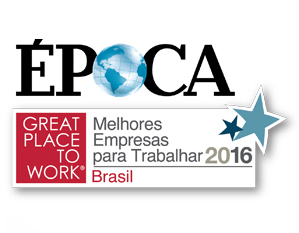 2016 - Best Companies to Work for Brazil 2016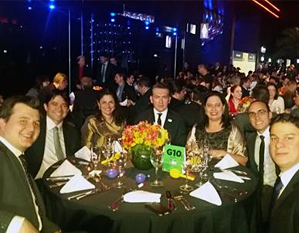 2016 - Best Companies to Work for Brazil 2016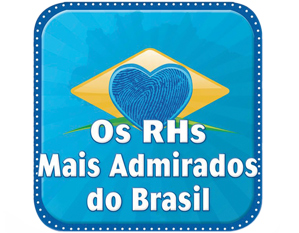 2016 - Most admired HRs in Brazil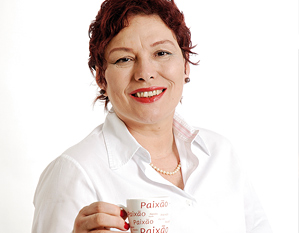 2016 - Most admired HRs in Brazil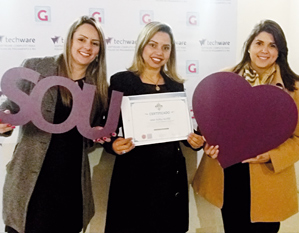 2016 - Most admired HRs in Brazil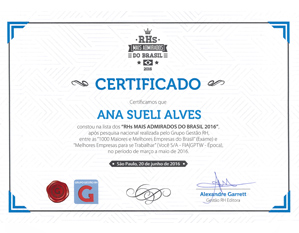 2016 - Most admired HRs in Brazil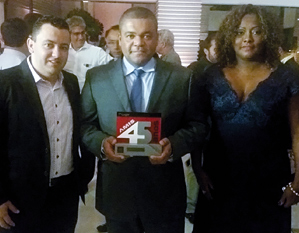 2016 - Gente Nossa Suppliers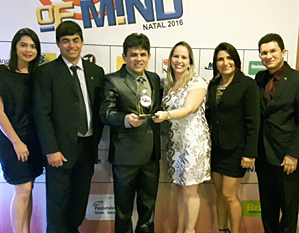 2016 - Top of Mind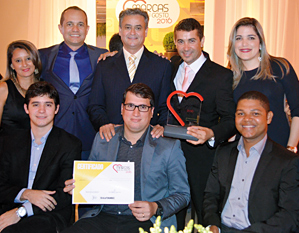 2016 - Brands That I Like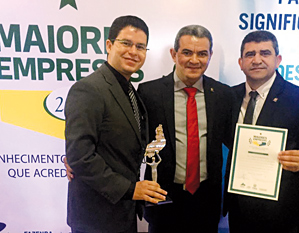 2016 - Best Companies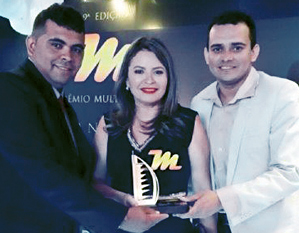 2016 - 9th Multimedia Award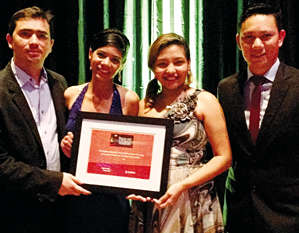 2016 - Work Pleasure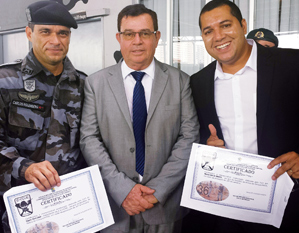 2016 - Citizen Company
2016 - Great Brands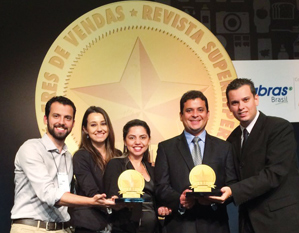 2016 - Leader in Sales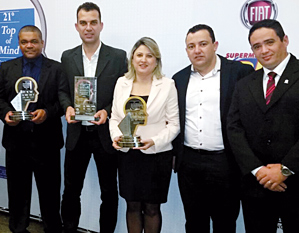 2016 - Top of Mind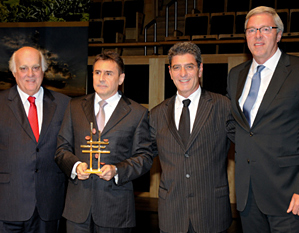 2015 - Empreendedores do Café Trophy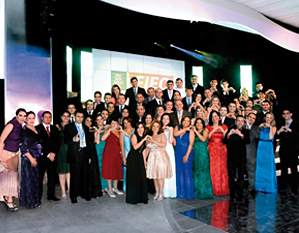 2015 - ENCAFE Medal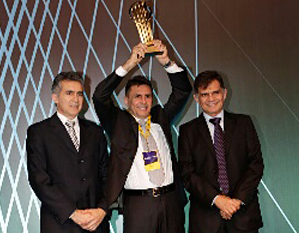 2015 - Brazil Entrepreneur of the Year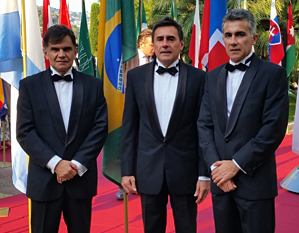 2015 - World Entrepreneur of the Year Brazilian Representative
Empreendedores do Café Trophy
Council of Coffee Exporters of Brazil
Best Companies to Work for
GPTW Institute
ENCAFE Medal
Outstanding Businessman (João Alves de Lima)
Brazil Entrepreneur of the Year
Ernst & Young
World Entrepreneur of the Year Brazilian Representative
Ernst & Young
The Best of Dinheiro Rural
Dinheiro Rural magazine
Best of Agronegócio
Globo Rural magazine
Best Companies to Work for
GPTW Institute - MG
Top Natal 2014
Café Santa Clara
Tito Muffato Award
Supplier Category
ENCAFE Medal
Outstanding Businessman (João Alves de Lima)

Valued Brands Award
Café 3 Corações
Great Brands Award
Café Santa Clara
Great Place to Work 2014
Best Companies to Work for - Ceará
Suppliers of the Year Award
Coffee Category - RN
Top of Mind Award
Café 3 Corações
Contribuintes Ceará 2013 Award
Largest ICMS Tax Collections (South and Central South Region of Ceará)
Byron Dore Industrial Medal of Merit
João Alves de Lima (founder of 3corações)
National retailer merit Award
National Highlight
Brand recall Award
Coffee Sector - PE
Good neighbour partner Award
Outstanding Supplier
Brand recall Award
Coffee Category - ES
Suppliers of the Year Award
Coffee Category - CE
Delmiro Gouveia award
Biggest and Best Companies of Ceará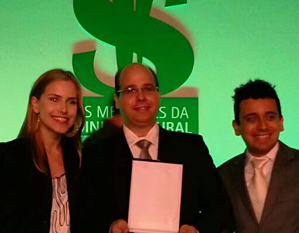 2014 - The Best of Dinheiro Rural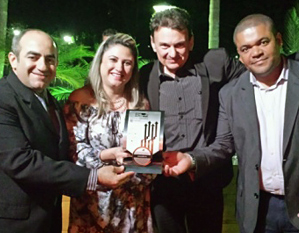 2014 - Best Companies to Work for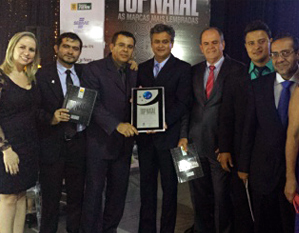 2014 - Top Natal 2014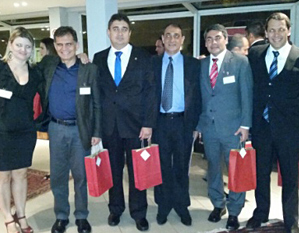 2014 - Tito Muffato Award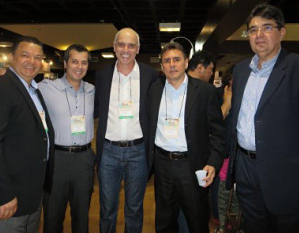 2014 - ENCAFE Medal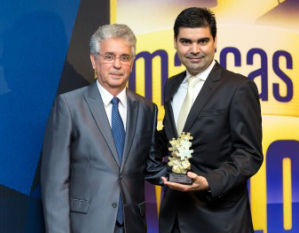 2014 - Valued Brands Award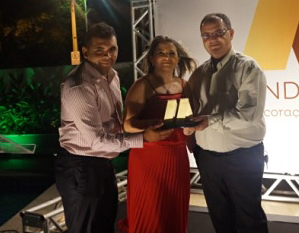 2014 - Great Brands Award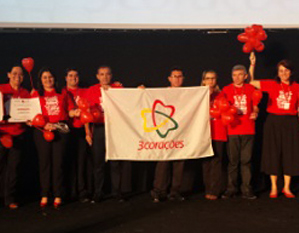 2014 - Great Place to Work 2014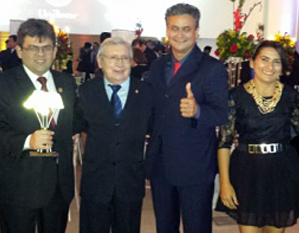 2014 - Suppliers of the Year Award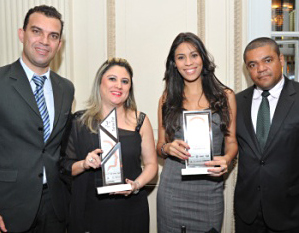 2014 - Top of Mind Award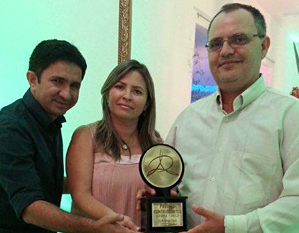 2014 - Contribuintes Ceará 2013 Award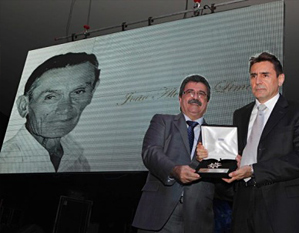 2014 - Byron Dore Industrial Medal of Merit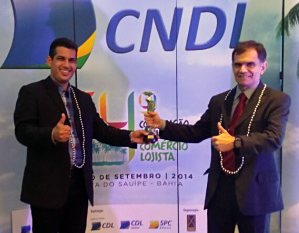 2014 - National retailer merit Award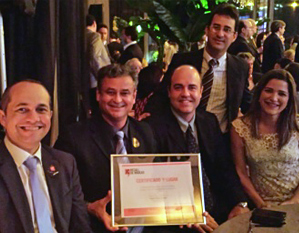 2014 - Brand recall Award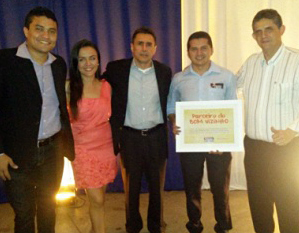 2014 - Good neighbour partner Award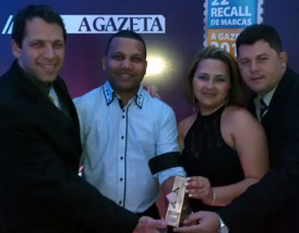 2014 - Brand recall Award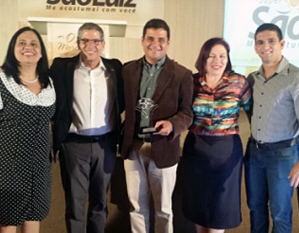 2014 - Suppliers of the Year Award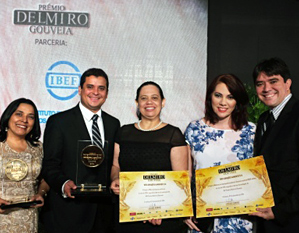 2014 - Delmiro Gouveia award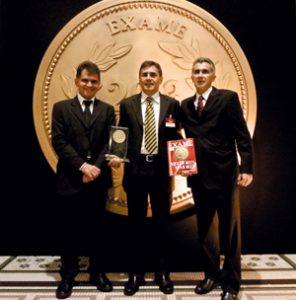 2013 - Biggest and Best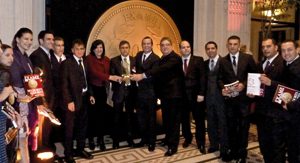 2013 - Biggest and Best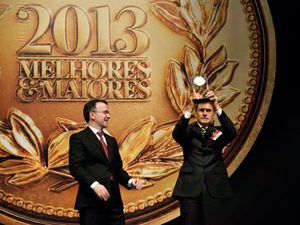 2013 - Biggest and Best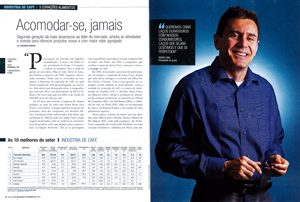 2013 - Best of Agronegócio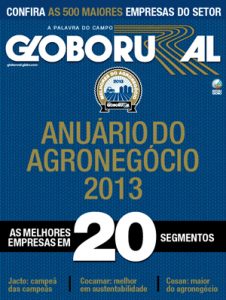 2013 - Best of Agronegócio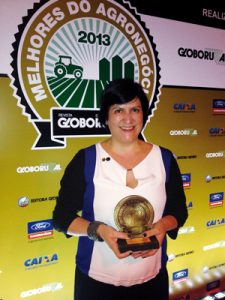 2013 - Best of Agronegócio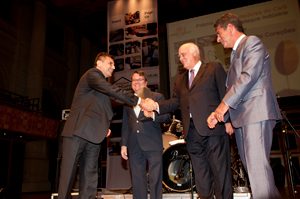 2013 - Empreendedores do Café Trophy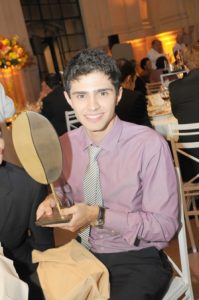 2013 - Empreendedores do Café Trophy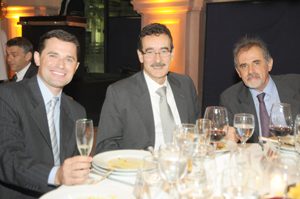 2013 - Empreendedores do Café Trophy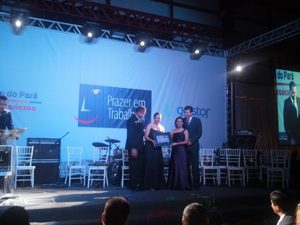 2013 - Work pleasure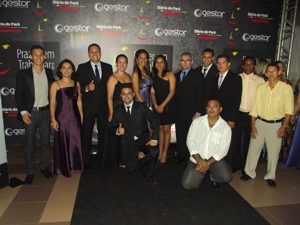 2013 - Work pleasure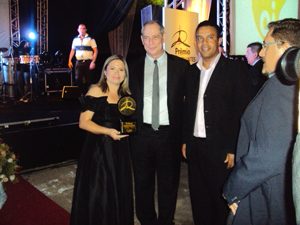 2013 - Contribuíntes Ceará 2013 Award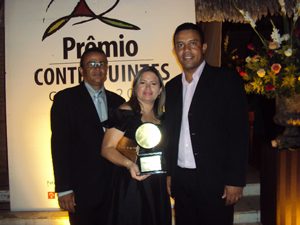 2013 - Contribuíntes Ceará 2013 Award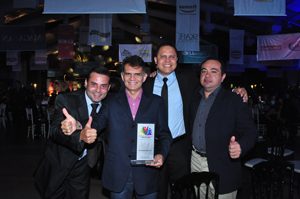 2013 - Bestsellers 2012 Award - Belém, PA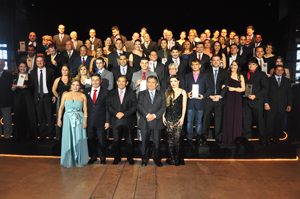 2013 - Bestsellers 2012 Award - Belém, PA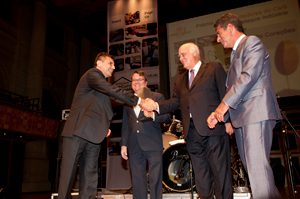 2013 - Empreendedores do Café Trophy - São Paulo, SP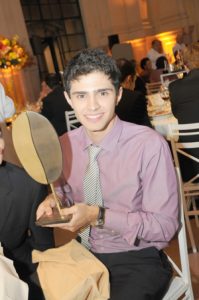 2013 - Empreendedores do Café Trophy - São Paulo, SP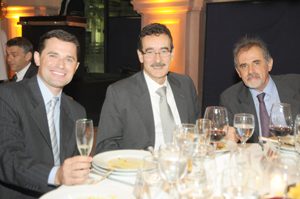 2013 - Empreendedores do Café Trophy - São Paulo, SP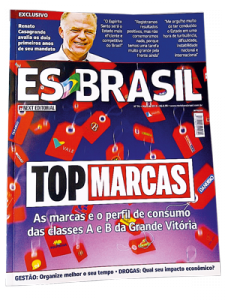 2013 - Top Brands 2013 - ES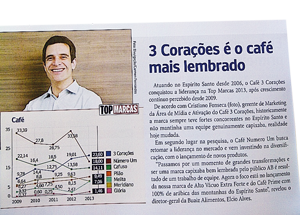 2013 - Top Brands 2013 - ES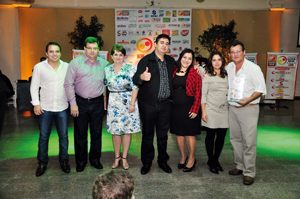 2013 - Best Supplier Award 2013 - Campo Grande, MS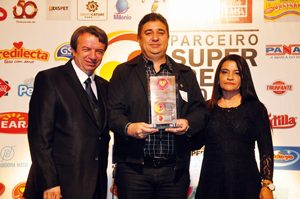 2013 - Best Supplier Award 2013 - Campo Grande, MS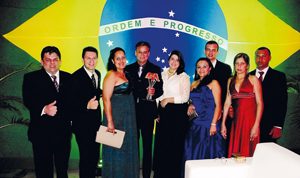 2013 - Suppliers of the Year 2013 - Natal, RN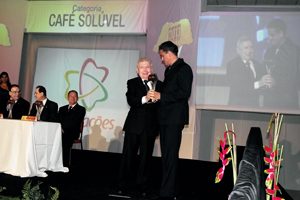 2013 - Suppliers of the Year 2013 - Natal, RN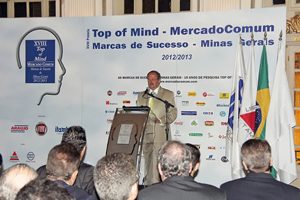 2013 - Top of Mind 2012/2013 - Belo Horizonte, MG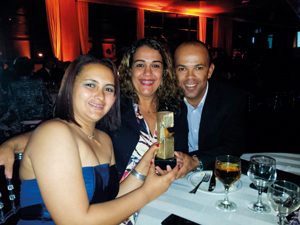 2013 - 21st Recall Award - Vitória, ES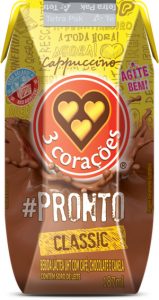 2013 - ABRE Brazilian Packaging Award 2013 - São Paulo, SP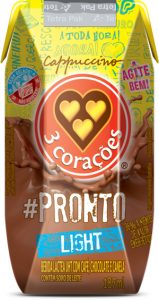 2013 - ABRE Brazilian Packaging Award 2013 - São Paulo, SP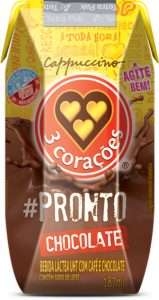 2013 - ABRE Brazilian Packaging Award 2013 - São Paulo, SP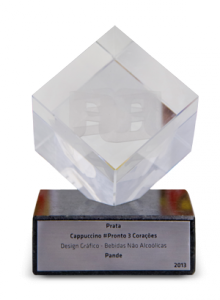 2013 - ABRE Brazilian Packaging Award 2013 - São Paulo, SP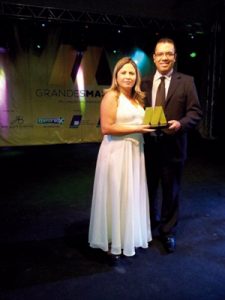 2013 - Great Brands Award 2013 - Fortaleza e Juazeiro do Norte, CE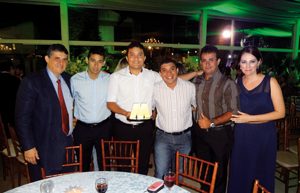 2013 - Great Brands Award 2013 - Fortaleza e Juazeiro do Norte, CE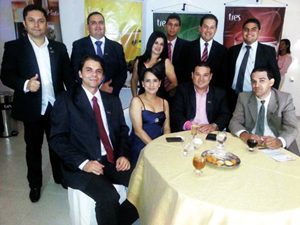 2013 - Highlighted company 2013 - Maceió, AL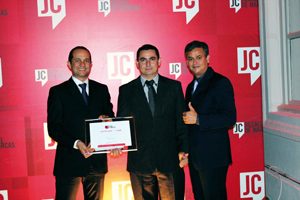 2013 - 16th JC Brand Recall Award - Recife, PE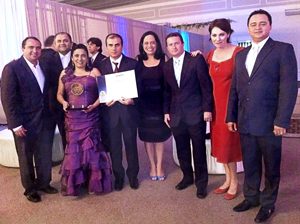 2013 - Delmiro Gouveia Award 2013 - Fortaleza, CE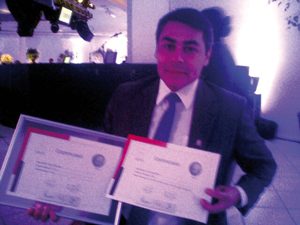 2013 - Impar Award 2013 - Curitiba, PR
Biggest and Best
EXAME magazine
Best of Agronegócio
Globo Rural magazine
Empreendedores do Café Trophy
Council of Coffee Exporters of Brazil
Best Companies to Work for
GPTW Institute
Work pleasure
Diário do Pará magazine / Gestor Consultoria (Belém, PA)
Contribuíntes Ceará 2013 Award
Ceará State Government / Verdes Mares System (Juazeiro do Norte, CE)
Bestsellers 2012 Award - Belém, PA
Grupo Líder [Leader Group]
Empreendedores do Café Trophy - São Paulo, SP
CeCafé
Top Brands 2013 - ES
ES Brasil Magazine
Best Supplier Award 2013 - Campo Grande, MS
Super Rede
Suppliers of the Year 2013 - Natal, RN
Rede Nordestão [Nordestão chain]
Top of Mind 2012/2013 - Belo Horizonte, MG
Mercado Comum magazine / Olhar Institute
21st Recall Award - Vitória, ES
Rede Gazeta
ABRE Brazilian Packaging Award 2013 - São Paulo, SP
ABRE
Great Brands Award 2013 - Fortaleza e Juazeiro do Norte, CE
Diário do Nordeste magazine / Vox Populi
Highlighted company 2013 - Maceió, AL
ASA
16th JC Brand Recall Award - Recife, PE
Jornal do Commercio magazine/ Harrop Institute
Delmiro Gouveia Award 2013 - Fortaleza, CE
Demócrito Rocha Foundation / O Povo Group
Impar Award 2013 - Curitiba, PR
Grupo RIC / IBOPE
Best Companies to Work for
GPTW Institute
Contribuintes Ceará 2011 Award
State Government / Verdes Mares TV
QUAL Award - Natal, RN
CompreClube Supermarkets
Leader in Sales 2012 - São Paulo, SP
SuperHiper / ABRAS / Nielsen magazines
Brands that I like 2012 - Recife, PE
Diário de Pernambuco newspaper / Ipespe

Super Rede Award 2012 - Aquidauana, MS
Super Rede
Gente Nossa Trophy - MG
AMIS / Nielsen
TOP LOG Award - São Paulo, SP
Pão de Açúcar Group
21th Embanews Packaging Award - São Paulo, SP
Embanews
Responsible Transportation Award 2012 - São Paulo, SP
Transporte Mundial magazine / Fabet
Best & Biggest 2012 - São Paulo, SP
EXAME magazine
Brands that I like 2012 - Fortaleza, CE
Diário do Nordeste newspaper / Ipespe
Supplier of the Year Trophy 2012 - Natal, RN
Rede Nordestão [Nordestão chain]
SESI Award for Quality at Work 2012 - Natal, RN / Fortaleza, CE
FIERN / FIEC
Delmiro Gouveia Award 2012 - Fortaleza, CE
Demócrito Rocha Foundation / O Povo Group
JC Brand Recall Award 2012 - Recife, PE
Jornal do Commercio magazine/ Harrop Institute
17th Ponto Extra Trophy - São Paulo, SP
APAS / Nielsen
2012 - Contribuintes Ceará 2011 Award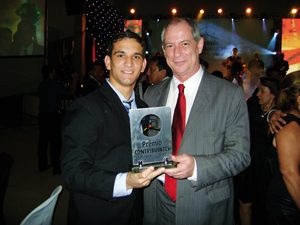 2012 - Contribuintes Ceará 2011 Award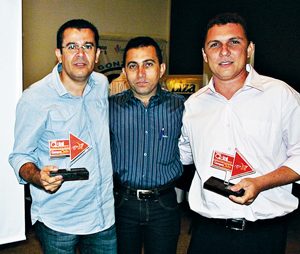 2012 - QUAL Award - Natal, RN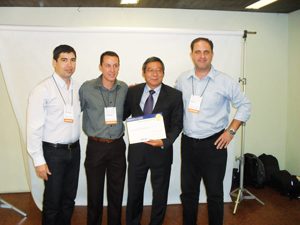 2012 - Leader in Sales 2012 - São Paulo, SP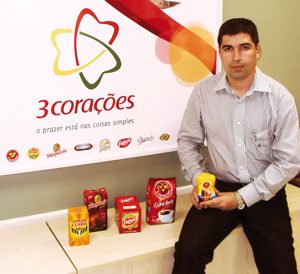 2012 - Brands that I like 2012 - Recife, PE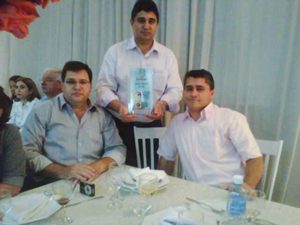 2012 - Super Rede Award 2012 - Aquidauana, MS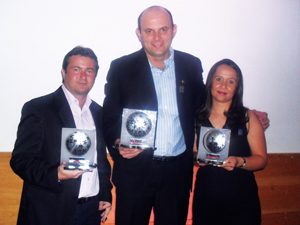 2012 - Gente Nossa Trophy - MG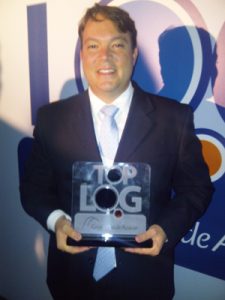 2012 - TOP LOG Award - São Paulo, SP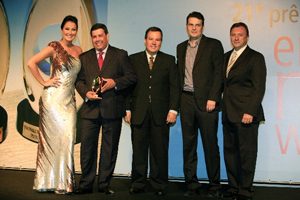 2012 - 21th Embanews Packaging Award - São Paulo, SP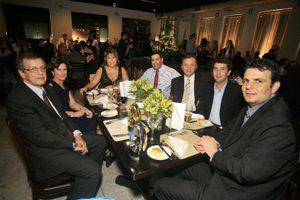 2012 - 21th Embanews Packaging Award - São Paulo, SP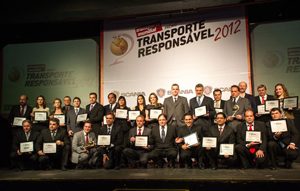 2012 - Responsible Transportation Award 2012 - São Paulo, SP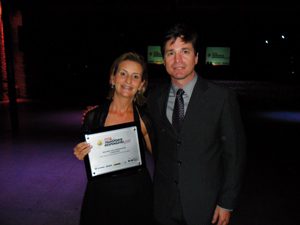 2012 - Responsible Transportation Award 2012 - São Paulo, SP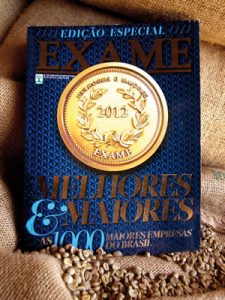 2012 - Best & Biggest 2012 - São Paulo, SP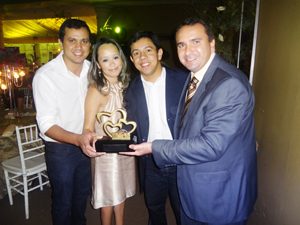 2012 - Brands that I like 2012 - Fortaleza, CE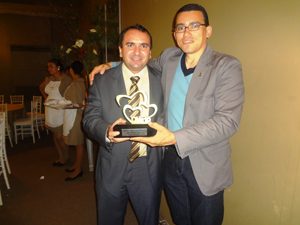 2012 - Brands that I like 2012 - Fortaleza, CE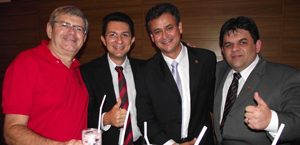 2012 - Supplier of the Year Trophy 2012 - Natal, RN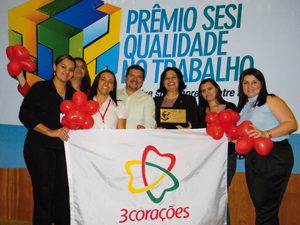 2012 - SESI Award for Quality at Work 2012 - Natal, RN / Fortaleza, CE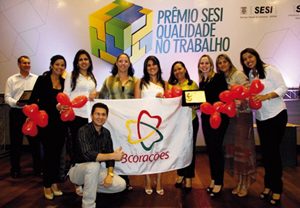 2012 - SESI Award for Quality at Work 2012 - Natal, RN / Fortaleza, CE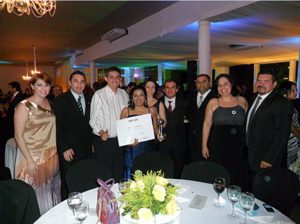 2012 - Delmiro Gouveia Award 2012 - Fortaleza, CE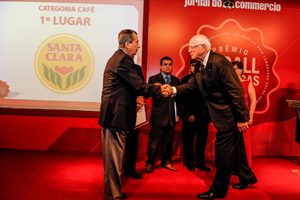 2012 - JC Brand Recall Award 2012 - Recife, PE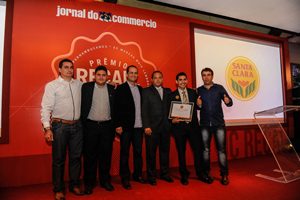 2012 - JC Brand Recall Award 2012 - Recife, PE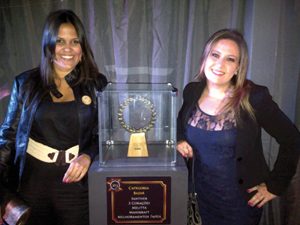 2012 - 17th Ponto Extra Trophy - São Paulo, SP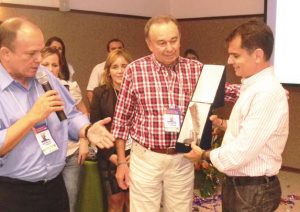 2011 - Outstanding Supplier
2011 - Contribuintes Ceará Award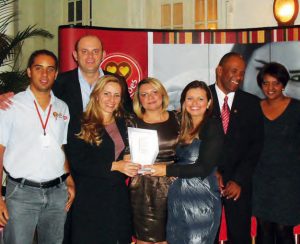 2011 - Top of Mind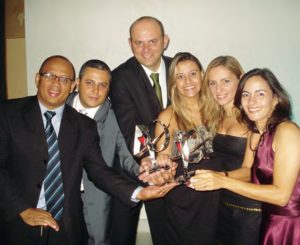 2011 - Gente Nossa Supplier Award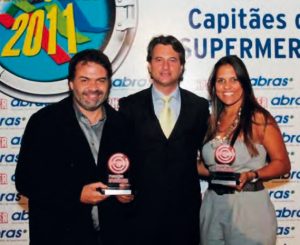 2011 - Pesquisa Eficiência Award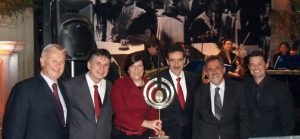 2011 - Coffee Entrepreneurs Award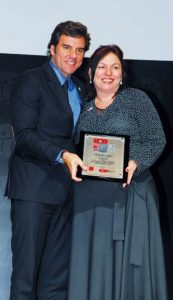 2011 - Best Companies to Work for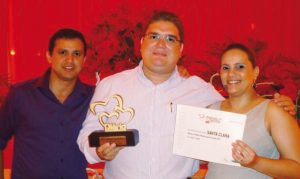 2011 - Brands That I Like Award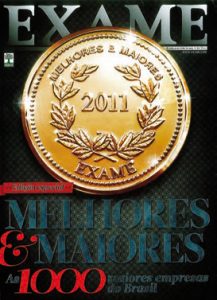 2011 - Best and Biggest
2011 - Outstanding brands Award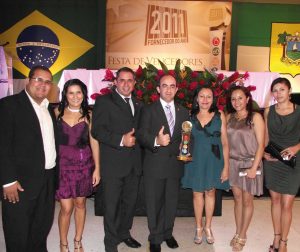 2011 - Supplier of the Year Trophy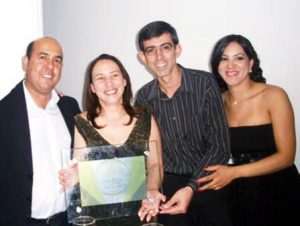 2011 - Top of Mind 2011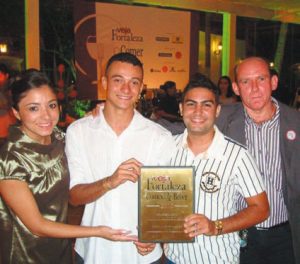 2011 - Top of Mind 2011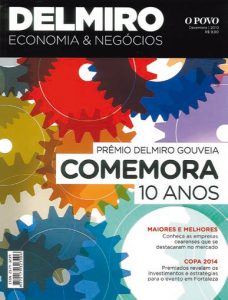 2011 - Delmiro Gouveia award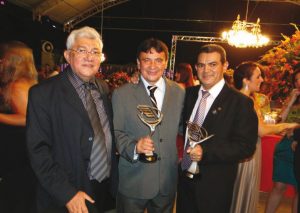 2011 - Contribuinte Award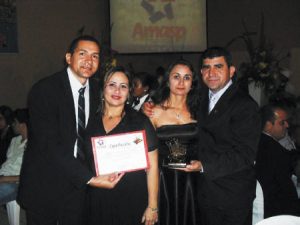 2011 - Carrinho de Ouro Trophy
Outstanding Supplier
Pinheiro Supermarkets - CE
Contribuintes Ceará Award
State Government and Verdes Mares TV - CE
Top of Mind
Mercado Comum / Expertise magazine - MG
Gente Nossa Supplier Award
AMIS - MG
Pesquisa Eficiência Award
ABRAS - SP
Coffee Entrepreneurs Award
CeCafé - SP
Best Companies to Work for
Great Place to Work / Época magazine - SP
Brands That I Like Award
Diário do Nordeste newspaper / IPESPE - CE
Best and Biggest
EXAME magazine
Outstanding brands Award
Diário de Natal newspaper/ Certus - RN
Supplier of the Year Trophy
Nordestão Supermarkets - RN
Top of Mind 2011
Mercado Comum / Expertise magazine - MG
Top of Mind 2011
VEJA Fortaleza magazine - CE
Delmiro Gouveia award
O Povo newspaper and CRC - CE
Contribuinte Award
O Dia de Comunicação System - PI
Carrinho de Ouro Trophy
AMASP - MA
Gente Nossa Award
AMIS - MG
Brands That I Like
Diário do Nordeste newspaper / IPESPE - CE
Unforgettable Brands
O Dia newspaper / Amostragem Institute - PI
Best Coffee House in the City
VEJA Natal magazine - RN
Best Coffee House in the City
VEJA Fortaleza magazine - CE
Top Natal
Tribuna do Norte newspaper / Consult Pesquisa - RN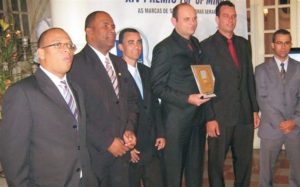 2009 - Gente Nossa Award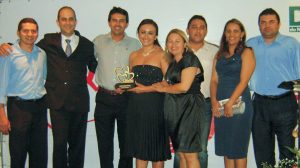 2009 - Brands That I Like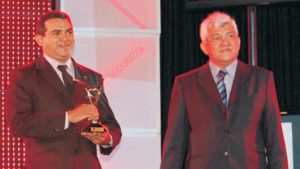 2009 - Unforgettable Brands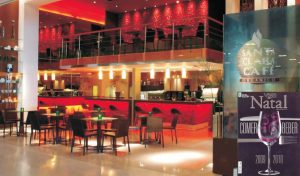 2009 - Best Coffee House in the City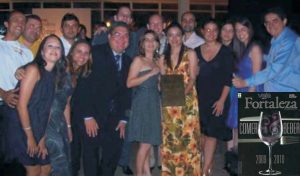 2009 - Best Coffee House in the City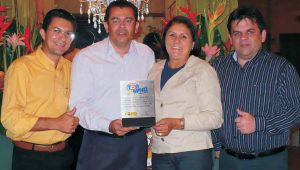 2009 - Top Natal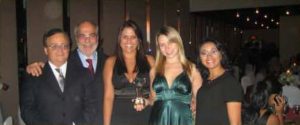 2008 - Brazilian Packaging Award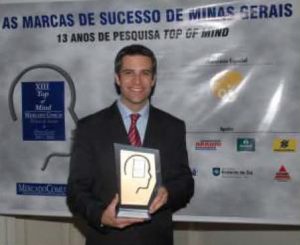 2008 - Top of Mind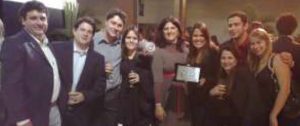 2008 - 11th Estadão Media Award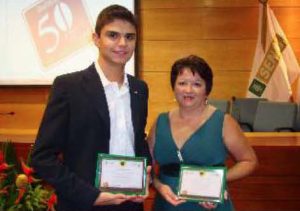 2008 - Mestre Hélio Commendation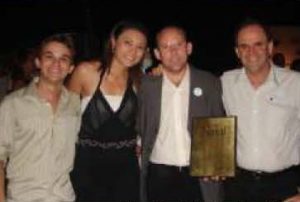 2008 - Best Coffee House in the City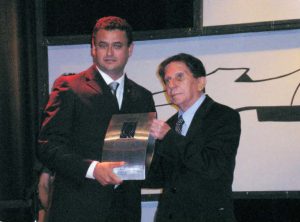 2008 - Brands that stand out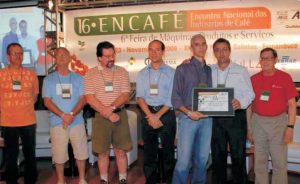 2008 - PQC Award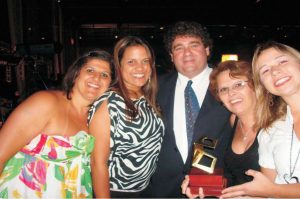 2008 - 18th Fernando Pini Award for Excellence in Graphics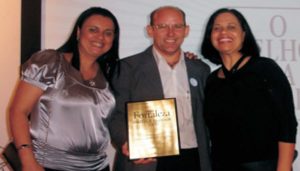 2008 - Best Coffee House in the City
Marketing
Gente Nossa
Tribute to Partner Suppliers
Marcas que Marcam [Brands that stand out]
Highlight 2008
Brazilian Packaging Award
Embanews magazine - SP
Media and Communication
ABTG - Brazilian Association of Graphic Technology
ABIGRAF - Brazilian Association of the Graphics Industry
Estadão newspaper
Top of Mind
Mercado Comum / Expertise magazine - MG
11th Estadão Media Award
O Estado newspaper / Media Group São Paulo - SP
Mestre Hélio Commendation
Presented to João Alves de Lima by Sindicafé/CE
Best Coffee House in the City
VEJA Natal magazine - RN
Brands that stand out
Diário de Natal newspaper/ Certus - RN
18th Fernando Pini Award for Excellence in Graphics
ABIGRAF / ABIG - SP
Best Coffee House in the City
VEJA Fortaleza magazine - CE