951,43 T de Co2eq* was the emission reduction of Greenhouse Gases in 2015 at the Industrial Units of Santa Luzia (Brazil) and Natal (Brazil). Our plan is to continue the migration to renewable energy to further reduce the impacts to the environment.
* Metric ton of carbon dioxide equivalent.

Association of Recyclers of Eusébio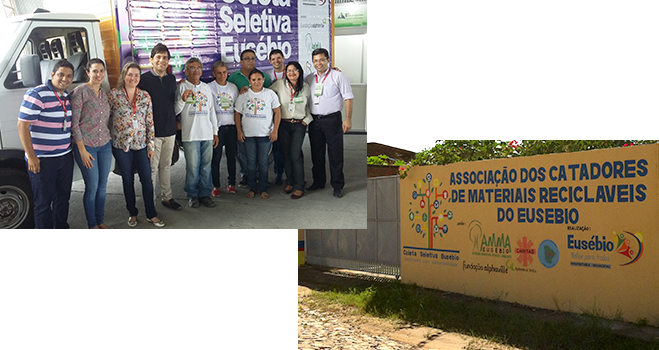 Grupo 3corações is a partner and supporter of the association which has incentives to increase the collection capacity of recyclable materials, and thus to contribute to the preservation of the environment as well as generate income and improve the quality of life of the families of waste collectors who are members of the association. The work in the Association's sorting center provides an income 80% higher than that of recyclers that work on the streets, not to mention improving the safety and sanitary conditions of workers. The expectation of the Association and its partners is that the program implemented in the municipality of Eusébio will serve 100% of the population of the city, collecting 60 tons of recyclable materials per month.
Aceu: Rua Manoel Juca, 23
Santa Clara - Eusébio - CE
CEP 61760-000 - Brasil
Rotas de Coleta - Fase 1